New voting extension for TYPO3 CMS
t3oodle allows your frontend users to create new polls and vote for existing ones.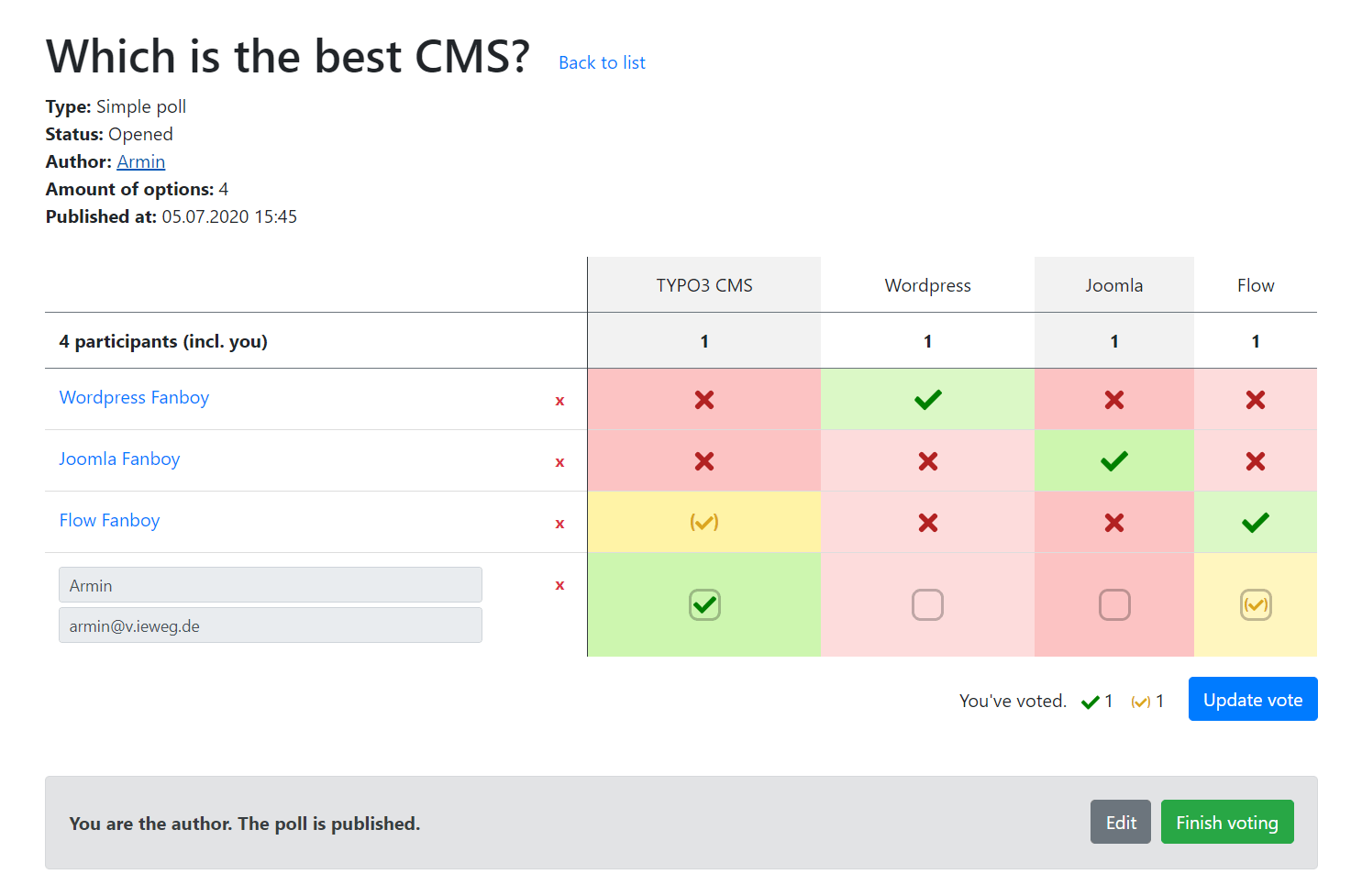 About t3oodle
t3oodle is an extension for TYPO3 CMS. It has been initially developed for the Community Portal of Friedrich-Ebert-Stiftung. FES, the project team managed by FGTCLB and the extension author agreed to publish the extension as open source.
Thanks!
Special thanks goes to Friedrich-Ebert-Stiftung, which sponsored the initial development of t3oodle and gives this extension back to the TYPO3 community.